The BIGGEST Support Local campaign in the Windsor-Essex Regional Chamber's 145-year history.
Support Local was a multi-faceted campaign designed to assist local businesses, retailers, restaurants and professional services from October 2021 to the end of January 2022.  This vital campaign came at a time when businesses were still being hard hit by the COVID-19 pandemic and encompassed the key Holiday Season.


Support Local Unboxing Contest
Thank-you to 519 Culture for their partnership on this special unboxing campaign, showcasing locally made and sold items.
Congratulations to all of the prize winners!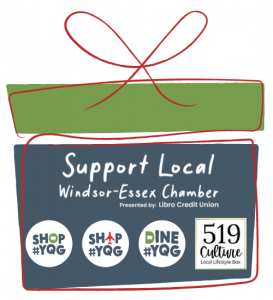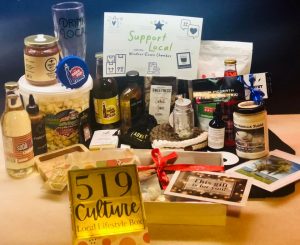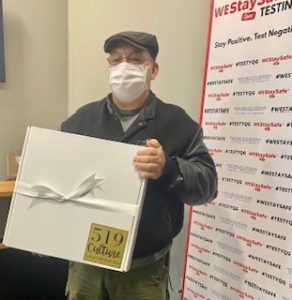 Congratulations to Ervin K. of Windsor who was the winner of our Dan MacDonald replica gift box.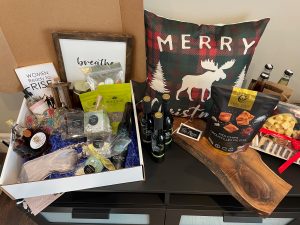 Congratulations to Samantha G. of Windsor who was the winner of our Melissa Bishop replica gift box.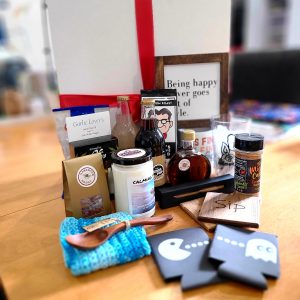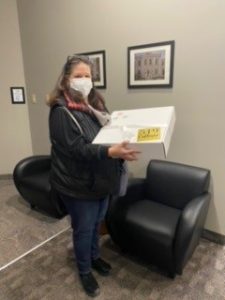 Congratulations to Jennine D. of Amherstburg who was the winner of our Gary McNamara replica gift box.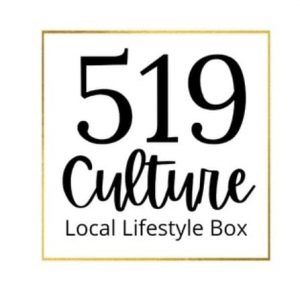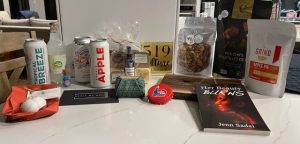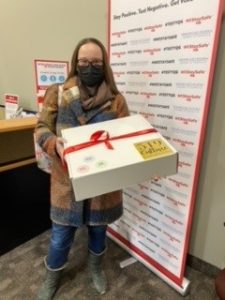 Congratulations to Laura M. of Belle River who was the winner of our Janice Kaffer replica gift box.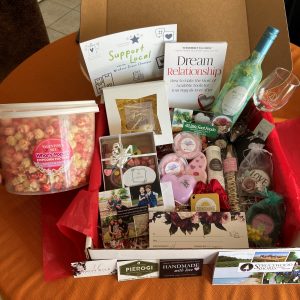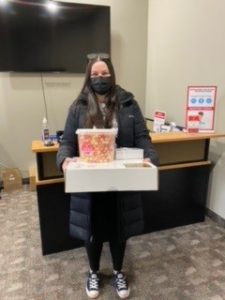 Congratulations to Christie C. of Windsor who was the winner of one of our Jay & Tori replica gift boxes.
How Can YOU Support Local?
Local Businesses
Update your business information in the DineYQG or ShopYQG directories (where applicable)
Share the program information with your customers, patrons and friends using the marketing toolkit below
Share your upcoming events with the Chamber via info@windsoressexchamber.org
Windsor-Essex Residents & Visitors
Visit the DineYQG and ShopYQG to explore everything that the region has to offer
Shop online or in-person at local retailers, dine-in or take-out from area restaurants and choose local stores, artisans and makers when you are holiday shopping - shop local & ship global using Chamber Partner, UPS.
Use the hashtag #shipshopdineYQG to let everyone know that you are supporting local
Local Business Support Services
St. Clair College Accounting Work Placements
The Ministry of Training, Colleges and Universities (MTCU) has implemented a new streamlined process for students enrolled in an approved Ontario college program that requires them to complete unpaid work placements. 
Dr. Zak Shaw, Program Coordinator for the accounting program in the Zekelman School of Business and IT at St. Clair College, is seeking unpaid work placements beginning in mid September and again in January. The College is looking to place these students in a business or non-profit organization for a one-day program over 13 weeks in the accounting field. Students will work for eight hours per week, in-person or online, on Wednesdays or Fridays. 
Employers can request more than one unpaid placement, and supervision is required. Student responsibilities can cover accounting work, including bank reconciliations, HST payments, tax filings, financial statements, and more. WSIB procedures must be followed.
To receive additional information, or to make a request for a student, please email Program Head, Dr. Zak Shaw, at: shussainshaw@stclaircollege.ca.
City of Windsor Training Modules
The City of Windsor has offered access to a number of their training modules from their Learning Management System.  Local businesses are encouraged to use these free modules to update their employee training programs and offer basic safety knowledge to their employees. 
Training Modules:
Thank-you to our generous sponsors & partners