After Business Networking Events
Due to the ongoing COVID-19 pandemic and out of concern for the safety of our Members and Guests, in-person After Business networking events have been postponed until further notice. 
Please stay tuned for future event announcements.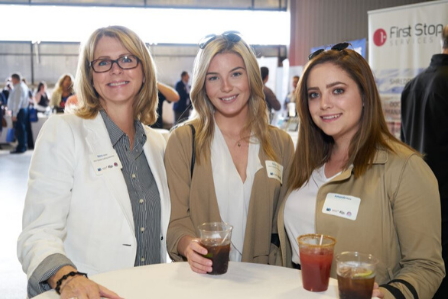 Essex County's First and Original Business Professionals Networking Event
After Business Networking Evenings Sponsored by Blackburn Media – Celebrating 37 Years  
Professional Business Audience. Exciting Venue. Affordable Networking Events.          
Chamber Members & Emerging Leaders Register Online and Save $.
The After Business Committee plans affordable, first class networking evenings from 5:00 pm – 7:00 pm in a relaxed social setting at fun and unique Windsor Essex venues.
Meet business professionals from small, medium and large organizations to network in September, and February.
October, December and June After Business evenings are mini trade shows with exhibit space available, giving you the chance to showcase your products and services.
The April Regional Trade show is the largest After Business Event of the year.
Enjoy complimentary appetizers, door prizes and more as you connect with Essex County business professionals and Chamber Members.
2019-2020 After Business Events
September 19, 2019 @The Bull n Barrel sponsored by Windsor's Country 95.9 – Networking Only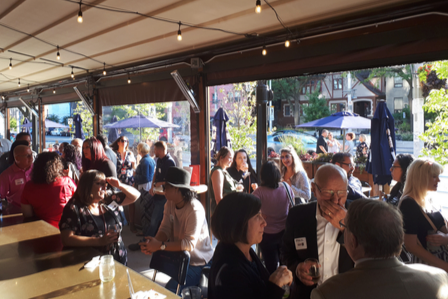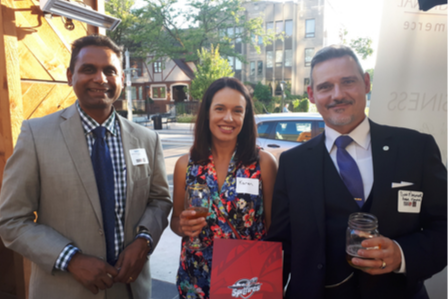 October 24, 2019 @University of Windsor School of Creative Arts, sponsored by Cool FM.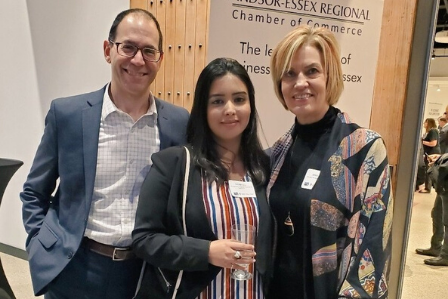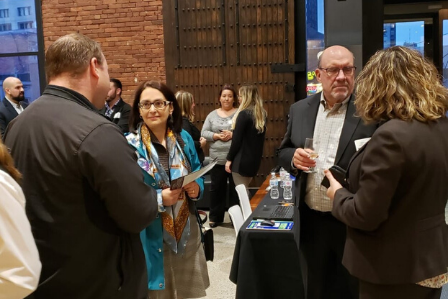 December 19, 2020 @Essex Golf and Country Club sponsored by Mix 96.7.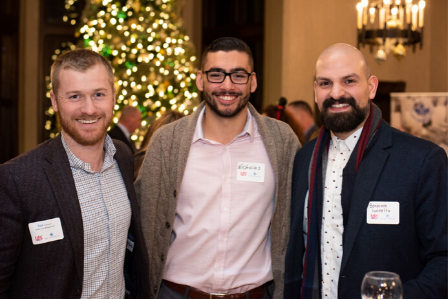 February 19, 2020 @Fionn MacCool's sponsored by Windsor's Country 95.9.
2018-2019 After Business Events
September 20, 2018 @ MRA mobile experiential sponsored by Windsor's Country 95.9 – Networking Only
October 25, 2018 @ Centre for Executive and Professional Education, University of Windsor sponsored by Mix 96.7 – Mini-Tradeshow
December 2018 @ Windsor Yacht Club sponsored by Cool 100.7 – Mini-Tradeshow
February 2019 @ The Devonshire Keg sponsored by Mix 96.7 – Networking Only
April 2019 @ St. Clair College Sportsplex- REGIONAL TRADESHOW & NETWORKING sponsored by Windsor's Country 95.9 and WEST of Windsor
May 2019 @ The Accelerator sponsored by Cool FM 100.7  and Libro Credit Union – Networking Only
June 2019 @ Cooper's Hawk Vineyard sponsored by Mix 96.7 and Tourism Windsor Essex Pelee Island – Mini-Tradeshow