Contact Caitlin Hildenbrand for information and advertising rates.
childenbrand@windsoressexchamber.org  |  519.966.3696 ext. 230
Membership Benefits and Savings
As a member of the Chamber, you will have access to numerous resources designed to advance the success of your business. Exclusive benefits and advantages provided to our members include: savings on professional business services, preferred rates on health and life insurance packages, discounts on home and auto insurance, plus special promotions and

Member to Member Deals

 throughout the year. For complete details, please see below.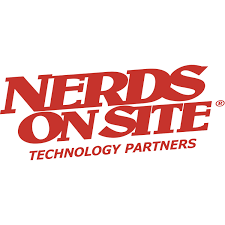 CHAMBERS OF COMMERCE GROUP INSURANCE
The Chamber offers access to Canada's #1 group insurance plan – the Chambers Plan. The Plan operates as a non-profit and it is known for stable, pooled, competitive rates for firms from 1 to 100 employees. As well as health and dental coverage, you can customize your plan by selecting from a list of available benefits. Some of the Chambers Plan benefits, like Best Doctors and Business Assistance Services, are even included at no cost. For more information, or to speak to your local advisor and receive a quote, please click here.
Leverage Barter, Conserve Cash with BarterPay
BarterPay is an organized bartering platform that helps businesses across Canada get the things they need without having to use money.  Instead, they can pay for those things using their own goods and services!
Chamber Members receive special pricing to connect with BarterPay, including a $175 account credit.
Visit chamber.barterpay.ca to learn more.
CYBERSECURITY SOLUTIONS
Nerds on Site is a trusted cybersecurity and IT solutions company, supporting SME's across North America.  In business for 25 years, Nerds on Site works with over 100,000 clients to provide a full suite of cybersecurity solutions.
The Windsor-Essex Chamber is proud to announce a new partnership with Nerds on Site which will offer Chamber Members substantial savings on cybersecurity assessments, remote working solutions and their AAA Secure remote packages.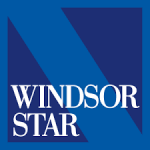 POSTMEDIA'S DIGITAL SCORECARD
Chamber members are invited to take advantage of the Postmedia's Digital Scorecard by filling out an inquiry at postmediasolutions.com/digitalhealth to learn how their business performs online using 2000 different metrics to score their website, social media accounts and search strategy. Alongside the Scorecard members will receive a complimentary consultation to review the report and provide actionable insight.
All members who fill out the scorecard will have a chance to receive a member spotlight in the Windsor Star print and online editions.
January 2020 - Ocean Bottom Soap Company
February 2020 - E3Works
March 2020 - Festival Tent & Party Rentals
July 2020 - M&M Designs
HR & EMPLOYMENT SERVICES
Peninsula is a global HR and Employment Services company with representation in Windsor-Essex.  Working particularly with SME's either as a full HR department or as support to a current structure.  Services include employer advice, employment management consulting, contracts and documents, on-line HR software, 24-hour support and advice, health and safety and many others.
Chamber Members will receive a 5% discount on all contracts
Visit https://www.peninsulacan.com/Shelley-seguin/ for more information.
HOME & AUTO INSURANCE
With origins dating back to 1880, Johnson Inc. is one of the oldest and most respected providers of insurance and benefits in Canada. Today, the company is part of the global RSA group, with employees across the country dedicated to serving you better.
Members can now enjoy access to the exclusive MEDOC® Travel Insurance plan. For more information, click here.
To receive a free, no-obligation quote, or to find out more about Johnson Inc., please contact them directly at www.johnson.ca/wercc or call toll free 1-800-563-0677.
Home and auto insurance available through Johnson Inc., a licensed intermediary. Policies are primarily underwritten by Unifund Assurance Company (Unifund). Johnson Inc. and Unifund share common ownership.
OFFICE SUPPLY PROGRAM
With our Office Max/Grand & Toy Office Supply Program, members save up to 80% off over 7,000 in-stock office supplies for next day delivery. Get the products you need, and the choices you want – for the best value. For more information, contact Brian at brianhouston@grandandtoy.com or click here for more information.
SAVE BIG WITH THE UPS® MEMBERS BENEFIT PROGRAM
The Windsor-Essex Regional Chamber of Commerce UPS Savings Program just got even better!
Chamber members, take advantage of the UPS Members Benefit Program and save on a variety of UPS services! You'll receive 50% off all small package shipments* including imports to Canada, 30% off brokerage entry preparations fees, at least 75% off freight shipments over 150 lb. and more. Plus, you get FREE Automatic Daily Pickup and UPS On-Call Pickup®, so you can ship from the comfort of your office or home. New and existing customers can enroll for free! To get started today, visit www.membersbenefitprogram.com/WindsorCC or call 1-800-MEMBERS (1-800-636-2377), M-F, 8 a.m. – 5 p.m. EST.
*Incentives are based on the daily rates in the UPS Rate and Service Guide. The member understands that actual rates for shipments may vary and be less.
PLUS additional Chamber services available to Members at low or no cost.