Membership Benefits and Savings
As a member of the Chamber, you will have access to numerous resources designed to advance the success of your business. Exclusive benefits and advantages provided to our members include: savings on professional business services, preferred rates on health and life insurance packages, discounts on home and auto insurance, plus special promotions and

Member to Member Deals

 throughout the year. For complete details, please see below.
CHAMBERS OF COMMERCE GROUP INSURANCE
The Chamber offers access to Canada's #1 group insurance plan – the Chambers Plan. The Plan operates as a non-profit and it is known for stable, pooled, competitive rates for firms from 1 to 100 employees. As well as health and dental coverage, you can customize your plan by selecting from a list of available benefits. Some of the Chambers Plan benefits, like Best Doctors and Business Assistance Services, are even included at no cost. For more information, or to speak to your local advisor and receive a quote, please click here.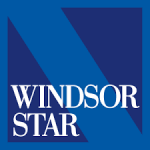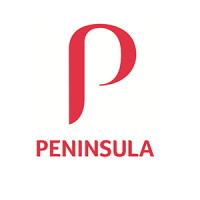 Chamber members are invited to take advantage of the Postmedia's Digital Scorecard by filling out an inquiry at postmediasolutions.com/digitalhealth to learn how their business performs online using 2000 different metrics to score their website, social media accounts and search strategy. Alongside the Scorecard members will receive a complimentary consultation to review the report and provide actionable insight.
All members who fill out the scorecard will have a chance to receive a member spotlight in the Windsor Star print and online editions.
January 2020 - Ocean Bottom Soap Company
February 2020 - E3Works
March 2020 - Festival Tent & Party Rentals
HR & EMPLOYMENT SERVICES
Peninsula is a global HR and Employment Services company with representation in Windsor-Essex.  Working particularly with SME's either as a full HR department or as support to a current structure.  Services include employer advice, employment management consulting, contracts and documents, on-line HR software, 24-hour support and advice, health and safety and many others.
Chamber Members will receive a 5% discount on all contracts
Visit https://www.peninsulacan.com/Shelley-seguin/ for more information.
HOME & AUTO INSURANCE
With origins dating back to 1880, Johnson Inc. is one of the oldest and most respected providers of insurance and benefits in Canada. Today, the company is part of the global RSA group, with employees across the country dedicated to serving you better.
Members can now enjoy access to the exclusive MEDOC® Travel Insurance plan. For more information, click here.
To receive a free, no-obligation quote, or to find out more about Johnson Inc., please contact them directly at www.johnson.ca/wercc or call toll free 1-800-563-0677.
Home and auto insurance available through Johnson Inc., a licensed intermediary. Policies are primarily underwritten by Unifund Assurance Company (Unifund). Johnson Inc. and Unifund share common ownership.
OFFICE SUPPLY PROGRAM
With our Office Max/Grand & Toy Office Supply Program, members save up to 80% off over 7,000 in-stock office supplies for next day delivery. Get the products you need, and the choices you want – for the best value. For more information, contact Brian at brianhouston@grandandtoy.com or click here.
Click here for more information.
FIRST DATA
First Data Canada, a global leader in merchant services has partnered with the Windsor-Essex Regional Chamber of Commerce to not only offer your business cost savings but equip you with innovative solutions that will allow you to accept payment from your clients  anytime, anywhere!
Payment Solutions Right for your Business: Tailored Solutions to grow and manage your business one transaction at a time!
First Data's Chamber Offer: Earn a $1,000 MasterCard gift card if First Data cannot beat your current payment processing fees. To get started, all we need is a copy of your current statement.
Visit chambermerchantservices.ca for more information about our program and services. Click here to view the flyer.
SAVE BIG WITH THE UPS® MEMBERS BENEFIT PROGRAM
The Windsor-Essex Regional Chamber of Commerce UPS Savings Program just got even better!
You can now save 40% on UPS® shipping services. In today's ever-changing marketplace, Windsor-Essex Regional Chamber of Commerce understands your need to save time and money. That is why we have leveraged the buying power of our members to deliver even better savings on the shipping products and services that can help move your business forward.
Visit: www.membersbenefitprogram.com/WindsorCC to take advantage of this new exclusive offer and start building for growth.
Chamber members can now save 20-60% on the IHUBApp® powered by InspireHUB.  The unique approach to digital communications led the IHUBApp to win the 2018 Innovation Award from the Windsor-Essex Regional Chamber of Commerce.
InspireHUB is on a mission to help you engage your tribe, whether it's your employees, suppliers, vendors, volunteers, clients or fans.  Our award-winning enterprise collaboration and notification software is all about making it really easy to target communications in a way that actually engages people, elevates communications, and energizes your tribe.
The IHUBApp reduces the risk of critical information being missed. It's more than just a new type of collaboration network: it's an alert and notification system, a content curator, an events organizer, and your organization's private and professional social network.
Our cloud-based Progressive Web App Technology can be accessed from anywhere, at any time, on any device without having to 'install' anything.
To learn more, you can visit: https://www.inspirehub.com/wercc
Whether you're starting a business or you've been around for years, Web Geeks helps entrepreneurs develop and strengthen their digital footprint to improve sales. They understand the need to attract qualified employees and present a strong corporate image. Their determined team will grow your donor base, spread your message and promote the good you do for our community.
Exclusive Chamber member special:
FREE online visibility report
FREE 1 hour consultation
10% DISCOUNT on website/ecommerce development
50% OFF first month of digital marketing
THE MARKETING EDGE
Raise your profile in the regional business community by using the advertising opportunities offered by the Windsor-Essex Regional Chamber of Commerce. Advertising is a crucial tool in building brand awareness and increasing sales. The Chamber of Commerce views low cost advertising opportunities as a service we provide to our members. Your marketing message will reach actual decision-makers by addressed, direct mail and email. Advertising Rate Card.
BOARDROOM RENTAL
The Chamber Boardroom is available to rent for a nominal fee during office hours. Contact the WERCC office for more information.
CELEBRATION RENTAL PACKAGE
We can supply you with a 12×3 ft banner (includes numbers 1, 5, 10, 25, 30 and 50 to customize the banner), 3 ft metal scissors and red ribbon for any ribbon cuttings, plus a Media and Dignitary list with fax numbers for media releases. Click here for the order form.
TRADE DOCUMENT CERTIFICATION
The Chamber provides certification of notarized documents (certificates of origin for export to non-USMCA countries) at no charge to members. For more information please click here.