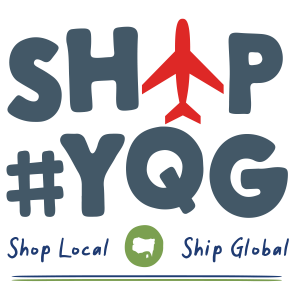 Part of the W.E. Support Local Campaign
That's the message behind the Chamber's new #ShipYQG program - encouraging residents in Windsor and Essex County to shop for gifts at local retailers, makers and artisans and ship their purchases to friends and family around the globe.
What a better way to show local some love this year, and share all that Windsor-Essex has to offer with the people we love.

Chamber Members can save 50% off of small package shipments with the UPS® Members Benefit Program.
Take advantage of the UPS Members Benefit Program and save on a variety of UPS services! You'll receive 50% off all small package shipments* including imports to Canada, 30% off brokerage entry preparations fees, at least 75% off freight shipments over 150 lb. and more. Plus, you get FREE Automatic Daily Pickup and UPS On-Call Pickup®, so you can ship from the comfort of your office or home. New and existing customers can enroll for free!