TECH SHOW 2019
TUESDAY, OCTOBER 22, 2019  - 4:30 pm to 9:00 pm
On Tuesday, October 22nd the Windsor-Essex Regional Chamber of Commerce and WeTech Alliance presented the 7th installment of the Windsor-Essex Tech Show titled TECH ENABLED: Building a Better Business through Technology.
TECH ENABLED DAY focused on how technology can help businesses increase efficiencies, save money, build their brand and increase exposure. Attendees included small business owners, entrepreneurs, non-profit organizations, innovators, tech lovers and media.
This year's guest speaker was Casey Lynn - Strategic Partner Manager for Google Canada. Casey spoke on Marketing in the Age of Assistance.
Her talk offered insights from Google about today's consumers and outlined the strategies required to deliver the assistive experiences they expect.
Following the keynote presentation, there were two panel discussions on Tech Tools and Tech Trends.
Many thanks to our generous sponsors: AlphaKor Group, Kelcom, Postmedia Solutions, Windsor Star, Tourism Windsor Essex Pelee Island.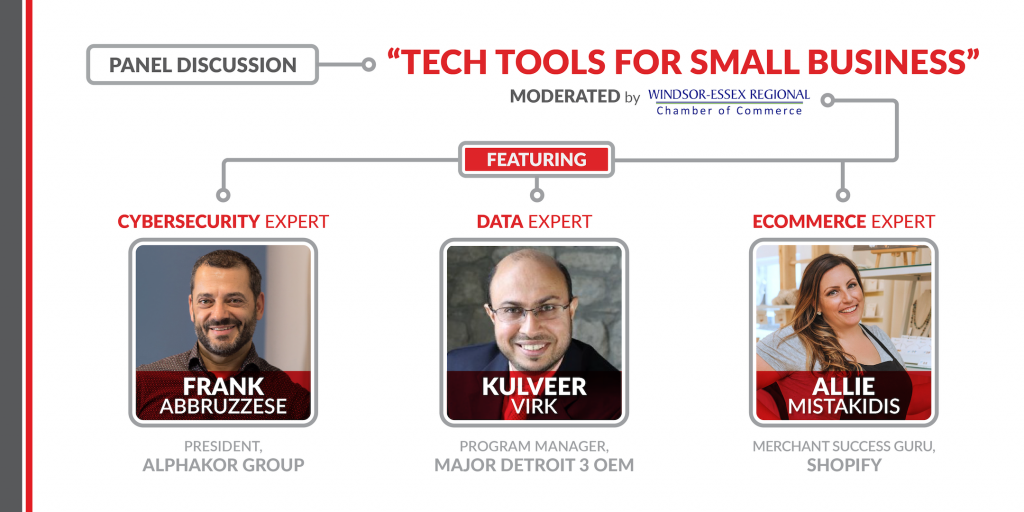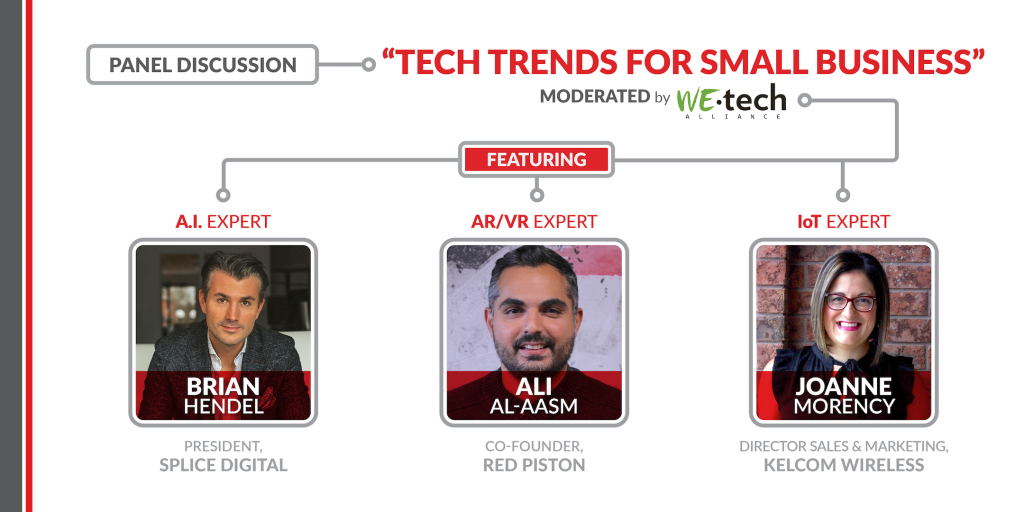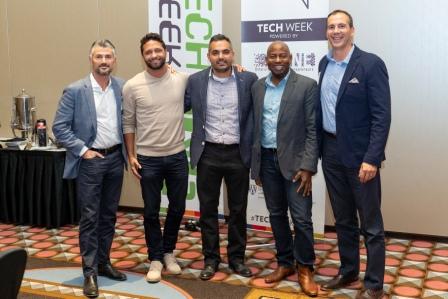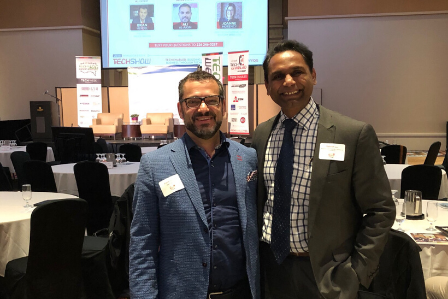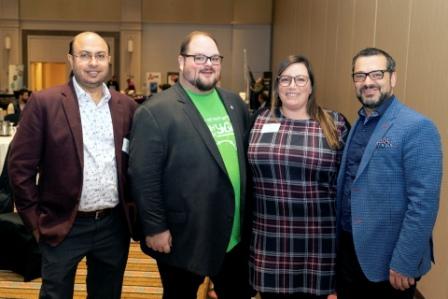 TECH SHOW 2018
Powered by University of Windsor
CONNECTING WINDSOR-DETROIT AND THE FUTURE AFTER AMAZON
October 30th at St. Clair for the Arts
8am-12pm
Impressive how swiftly Windsor-Detroit pivoted from the disappointing news that our region didn't make the cut for Amazon's second headquarters to focusing on the key question: where do we go from here?
The Motor City is quickly transforming itself into the world's Mobility City – becoming the centre of research and development for autonomous and connected vehicles as well as revolutionizing how people move from Point A to B – and so this year's Tech Show will provide you with the inside story, the future road map and the cross-border opportunity for Windsor-Essex.
Learn from industry leaders on how Detroit is tackling:
Building, Attracting and Retaining Tech Talent
Investing in itself
Building a Smarter and Stronger City
Connecting and Growing Entrepreneurs
Focusing on its strength and geographical location
Transforming its brand
The Windsor Essex Tech Show will gather over 100 business owners, tech start-up innovators, tech lovers, investors, media and researchers. This is your chance to hear from acclaimed speakers, connect with the tech ecosystem in Detroit and network in our region's first ever Tech Alley.
Speakers:
Matthew P. Cullen Chief Executive Officer, JACK Entertainment Principal, Rock Ventures
Cullen also is a principal of Rock Ventures LLC, the Detroit-based organization that serves and connects entrepreneur and Quicken Loans Founder and Chairman and majority owner of the 2016 NBA Champion Cleveland Cavaliers Dan Gilbert's Family of more than 100 companies, as well as his investments, real estate purchases, and community activities. Cullen helps lead Rock Ventures' efforts to spark development and revitalization in the City of Detroit, which includes Quicken Loans' national headquarters move to the city in 2010. Since then, the Family of Companies has invested more than $5.6 billion in real estate in the city's urban core, which has been a catalyst for attracting new businesses, workers and residents to the city.
Mark de la Vergne, Chief of Mobility Innovation, City of Detroit
Mark de la Vergne is the Chief of Mobility Innovation at the City of Detroit. The Office of Mobility Innovation is focused on making it easier for people to get around Detroit and supporting the growth of the mobility industry in the City. This work includes accelerating mobility as a service for all residents, integrating connected and autonomous vehicles as part of the transportation network, and developing sustainable funding and business models for new mobility services. Mark has a Bachelor of Science in Systems Engineering from the University of Pennsylvania, with a focus in transportation.
Kim Driscoll, Director of Learning for Grand Circus
Kim Driscoll is the Director of Learning for Grand Circus, a company headquartered in Detroit that helps people embark on a career in web development. There, she champions efforts ensuring success after graduates land their first (and second!) jobs, diversity and inclusion in the tech industry and helps students combat impostor syndrome. She comes to Grand Circus from a background in education with a passion for building community.
Dennis W. Archer Jr., Esq., CEO of Ignition Media Group
Dennis W. Archer Jr., Esq. is the CEO of Ignition Media Group, a leading integrated marketing agency, and founding partner of Archer Corporate Services (ACS). Mr. Archer is the majority owner of Central Kitchen + Bar, named by The Detroit Free Press as one of Detroit's 2016 top new restaurants of the year.
Founded in 1998, Detroit-based Ignition Media Group specializes in experiential marketing, public relations, event production and brand strategy for numerous clients including Art Van, Viacom, Triton Properties, Chemico, OpTech, General Motors and Bacardi North America. Ignition's leadership team has significantly grown in the last decade, carrying a large network of local contacts in the media, business, political and philanthropic communities.
Tech Alley:
This year we are excited to invite tech companies and start-ups from Windsor-Essex, Detroit and beyond to showcase their products and services in the exclusive Tech Alley powered by WEtech Alliance at this year's Tech Show Windsor-Essex.  Tech Alley is a high profile exhibition space that connects tech movers, clients, investors and decision-makers.
Confirmed exhibitors include:
Kegshoe
Optomotive
Playstation
Hackforge Windsor
Tickets:
$25 General Admission, $15 Students
The Windsor Essex Tech Show is made possible by the support of our partners!
Check out the quick recap video from TECH SHOW 2018!