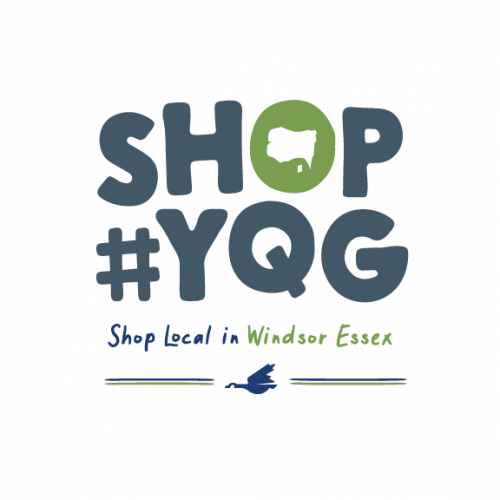 A partnership with Tourism Windsor Essex Pelee Island (TWEPI) and the Windsor-Essex Chamber
#ShopYQG is designed to get you back into the stores safely, or to order from local artisans online and keep the dollars you are spending in Windsor Essex – whether it's through our malls, big box retailers, or exploring the boutqiue shops in our districts. And it's also giving you the chance to WIN!
On Tuesday May 19th the Province of Ontario permitted retail locations to open their doors to customers if they are able to follow safe measures for their customers. Full details on recommendations from the government can be found here.
Now more than ever it is important to support local in all aspects – whether it is through exploring our neighbourhoods and visiting boutique shops, purchasing from our big box retailers or buying from local artisans and makers.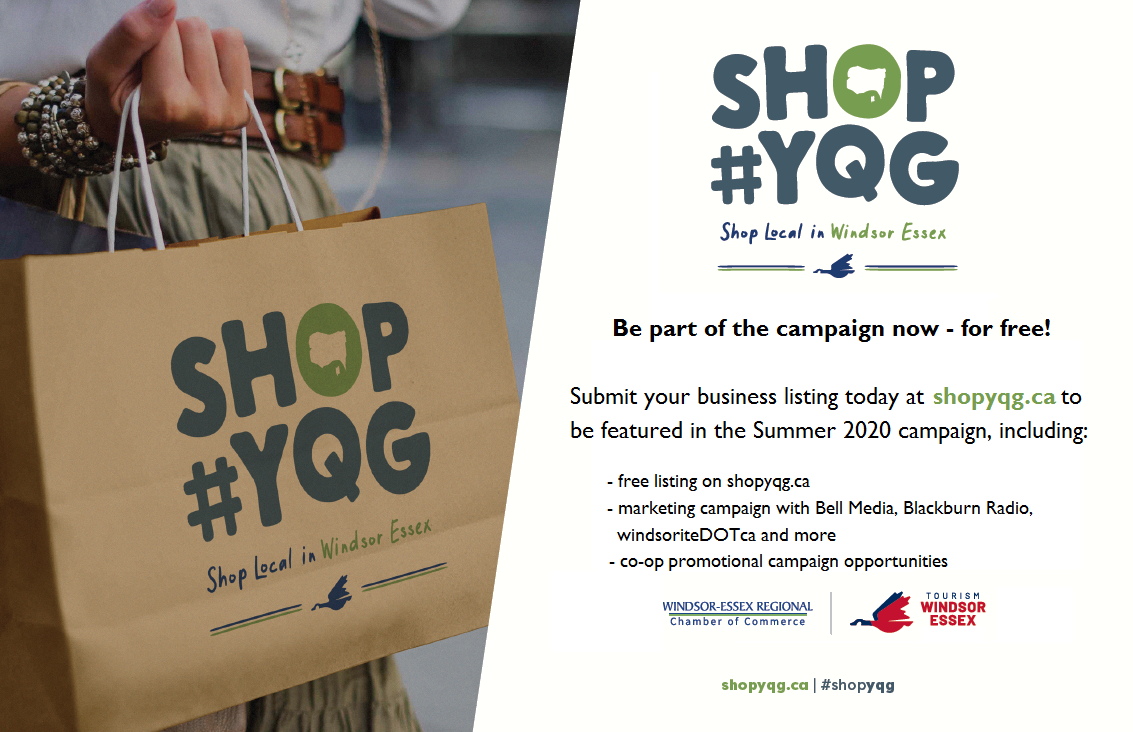 Local Business Application
If you're a local retail partner and you want to be featured in this program apply today – inclusion in the program is free. Just click here and submit your details today.
Supported by both Tourism Windsor Essex and the Windsor-Essex Regional Chamber of Commerce, the #ShopYQG program will be featured in multiple marketing campaigns. You can also join in the conversation on social media by using #ShopYQG in your social media posts.
Enter to Win a Shopping Spree!
Enter today and enter daily for your chance to win! We're giving away a $500 shopping spree to Devonshire Mall so you can explore Windsor's largest shopping destination, featuring over 160 retail stores including Lululemon, Sephora, Roots, H&M and more. Grand prize draw will be on Wednesday September 1st, 2020.
Every week we'll also be giving away gift cards to local businesses – enter daily to increase your chances!