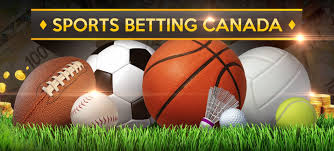 The Economic Impact of Single Sports Betting
Rakesh Naidu, President and CEO
During the recent intense federal campaign, many hot-button topics were discussed including single sports betting.  Single sports betting is defined as placing a wager on the outcome of a single sporting event.  A wager, for example, could be on who will win a football game, if a hockey player will score in a game, or any other single event in sports. Currently Ontario has sports wagering only in the form of parlay betting, which requires betting on a minimum of two or more events such as picking two or more game winners in football or hockey.  After thorough research and consultation with those in the industries surrounding the issue, the Windsor-Essex Regional Chamber of Commerce strongly supports the legalization of single sports betting.
Sports betting is already a multi-billion-dollar industry in Canada. There is approximately 14 billion dollars in gross wagers yearly. Most of these are being wagered through illegal book makers ($10 billion +) and online offshore betting companies ($4 billion +). These book makers and offshore companies do not contribute to our economy through any avenue. In fact, they are creating a path for funds to leave the Canadian economy.  Legalization and regulation take that revenue away from organized crime and direct it into legitimate firms that will contribute taxes and create jobs. Experience shows that if a legal alternative to an illegal sector is offered, a majority of those illegal bettors will patronize the legal industry.
When single sports betting is legalized there will be employment opportunities in various sectors.  Jobs will be created in the tech industry to manage online betting platforms, statistics and mathematics jobs for bookmakers, journalism and entertainment jobs to create content for bettors, retail workers for brick and mortar businesses or Casinos adding staff to deal with demand. It will also benefit the hospitality and tourism industries as well as several other industries due to the spill-over effects of the legalization and regulation of this industry.  Job creation opportunities in our region should be given top priority.
Legalized gaming enables regulators to better police match fixing, money laundering and other unwanted activities associated with organized crime and gambling while creating strong and responsible gambling standards.  One of the biggest protestations against this topic is that allowing single sports betting will increase the opportunity for organized crime to bribe players and coaches to fix games.  The Chamber believes that the regulation of sports betting will allow authorities to better track betting patterns, who is betting, and how people are betting.  This means that when there is suspicion of match fixing, there will be processes in place to investigate and the increased transparency will allow authorities to take preventative actions against it. With the current state of the betting industry in Canada, it is impossible to get all the information authorities need from illegal or offshore entities when there is an issue.
The whole of the Canadian economy would benefit from the legalization and regulation of the sports betting industry. It would be particularly helpful to the Windsor-Essex economy for several reasons.  There is already a tourism industry that is based around gambling and sports.  This region is drawing visitors from other parts of Canada and international tourists. A significant number of American tourists visit Caesars Windsor. Those already visiting Windsor to gamble will have more betting options. Those who do not have legal sports betting may travel to the region to gamble on big events like the Super Bowl or March Madness.  The presence of the WFCU Centre, along with the major franchises in Detroit, ensures that people will have a variety of sports events to bet on.
The legalization of single sports betting would allow Windsor-Essex to diversify its economy while leveling the playing field as many state governments intend on legalizing sports wagering in the near future.
The Windsor-Essex Regional Chamber of Commerce will continue to support legalized single sports betting due to the opportunity for economic growth and diversification, better regulation, and the positive effect on job creation that it offers.