The Windsor-Essex Regional Chamber of Commerce offers the following affinity programs through the Ontario and Canadian Chambers of Commerce. Each year we review these programs to ensure that we are providing value to our membership as well as review potential new offerings to add to our inventory.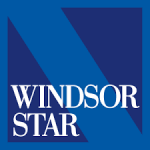 Chamber members are invited to take advantage of the Postmedia's Digital Scorecard by filling out an inquiry at postmediasolutions.com/digitalhealth to learn how their business performs online using 2000 different metrics to score their website, social media accounts and search strategy. Alongside the Scorecard members will receive a complimentary consultation to review the report and provide actionable insight.
All members who fill out the scorecard will have a chance to receive a member spotlight in the Windsor Star print and online editions.
The Chamber offers access to Canada's #1 group insurance plan - the Chambers Plan. The Plan operates as a non-profit and it is known for stable, pooled, competitive rates for firms form 1 to 100 employees. As well as health and dental coverage, you can customize your plan by selecting from a list of available benefits. Some of the Chambers Plan benefits, like Best Doctors and Business Assistance Services are even included at no cost.
First Data, a leader in the electronic payment processing industry, brings you exclusive benefits to help grow your business. Together we are ready to help you with preferred pricing and products tailored to suit your needs. See the savings VISA 1.49%, MasterCard 1.49%, and Debit $0.05/Transaction (standard discount rates - additional processing fees may apply).
With our Grand & Toy Office Supply Program, members save significantly on over 7,000 in-stock office supplies for next day delivery. Get the products you need, and the choices you want for the best value. Your representative will review your preferred products to maximize your savings and develop an exclusive savings program based on your needs.
Chamber members receive 20% - 60% off on the award-winning IHUBApp, an enterprise collaboration and notification software that makes it easy to target communications in a way that will engage your employees, suppliers, vendors, volunteers, clients or fans.
Members who qualify for the PS Plan get preferred rates, and access to a wide range of products and services. Highlights of the PS Plan include: 24-hour service, online access to your insurance coverage details, and interest-free monthly payments. You may also be eligible to receive extras on home and auto insurance.
Peninsula is a global HR and Employment Services company with representation in Windsor-Essex.  Working particularly with SME's either as a full HR department or as support to a current structure.  Services include employer advice, employment management consulting, contracts and documents, on-line HR software, 24-hour support and advice, health and safety and many others.  Chamber Members will receive a 5% discount on all contracts.
Chamber members, take advantage of the UPS Members Benefit Program and save on a variety of UPS products! You'll receive 40% off small package shipments within Canada, to the U.S and to worldwide destinations. 25% off imports into Canada, discounts starting at 75% off freight shipments, and more.
WEBSITE, ECOMMERCE, AND DIGITAL MARKETING
Whether you're starting a business or you've been around for years, Web Geeks helps entrepreneurs develop and strengthen their digital footprint to improve sales. They understand the need to attract qualified employees and present a strong corporate image. Their determined team will grow your donor base, spread your message and promote the good you do for our community.
Exclusive Chamber member special:
FREE online visibility report
FREE 1 hour consultation
10% DISCOUNT on website/ecommerce development
50% OFF first month of digital marketing