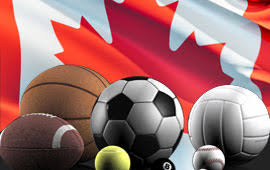 STAKE HOLDERS MEET TO PUSH FOR THE LEGALIZATION OF SINGLE SPORTS BETTING
(Windsor, ON) –The Windsor-Essex Regional Chamber of Commerce and Local 444 hosted a round table this morning at Caesars Windsor to discuss the legalization of single sports betting. Sports betting is already a multi-billion-dollar industry in Canada. Legalized gaming would enable regulators to better police match fixing, money laundering and other unwanted activities associated with organized crime and gambling while creating strong and responsible gambling standards.
David Cassidy, President of Unifor 444, stated "Single sports betting legalization will create thousands of good-paying jobs in Canada. This will also restrict illegal betting and the negative impact it has on the economy. Furthermore, legalization will encourage responsible gaming in Canada."
"When single sports betting is legalized there will be employment opportunities in various sectors.  Jobs will be created in the tech industry to manage online betting platforms, statistics and mathematics jobs for bookmakers, journalism and entertainment jobs to create content for bettors, retail workers for brick and mortar businesses or Casinos adding staff to deal with demand. It will also benefit the hospitality and tourism industries as well as several other industries due to the spill-over effects of the legalization and regulation of this industry.  Job creation opportunities in our region should be given top priority. The legalization of single sports betting would allow Windsor-Essex to level the playing field as many state governments intend on legalizing sports wagering in the near future. The Windsor-Essex Regional Chamber of Commerce will continue to support legalized single sports betting due to the opportunity for economic growth and diversification, better regulation, and the positive effect on job creation that it offers," stated Rakesh Naidu, President and CEO of the Windsor-Essex Regional Chamber of Commerce.
"Border states in the U.S. will soon begin to take business away threatening jobs in Canadian communities while we continue to sit on the sidelines. We know that Canadians enjoy single-event sports betting because they are wagering approximately $14 billion annually through illegal channels. We are asking the government to bring about the changes required to realize the full economic potential of single-event sports wagering in Canada. The Canadian gaming industry has world-renowned programs for responsible gaming and some of the best regulatory oversight in existence. We can't afford to ignore the issue and continue with laws that are outdated, non-competitive and afford no consumer protection. Now is the time for a change. I commend the Windsor-Essex community for working collaboratively to support single sports betting,"   Paul Burns, President and CEO, Canadian Gaming Association.
-30-
For more information contact:
David Cassidy
President Local 444
Unifor National Skilled Trades Chairperson
519-999-7708
Rakesh Naidu
President and CEO,
Windsor-Essex Regional Chamber of Commerce
519-890-8922